ONLINE
PRENOTAZIONE

Hi, we are Debora,Fiamma and Maurizio! Mother, daughter and son born and raised in Rome and we are looking forward to teaching you how to cook like an authentic Roman surrounded by laughs and positive vibes! This class is your chance to learn some of our special recipes and discover secrets to making pasta :)

What is the plan?
Together we are going to prepare colored pasta from scratch using eggs, beetroot and a four-cheese sauce. For dessert – a super tasty chocolate cake!
This class is interactive, entertaining and engaging. We promise to create a connection with everyone, share some insights, and have a lot of fun together. 

Our experience is perfect for any age, but just keep in mind that children under age of 12 should be always accompanied by an adult. 

This experience is great for team buildings, groups and all kinds of private events.  If you want to reconnect with your family, friends or with your team we are here for you. Let us know if you'd like to organise a special event, and we will be happy to accommodate accordingly. 

Can't find the right date for your event on our calendar?
Just send us a message and we will find a solution. The key ingredients for our recipes are fun, love, and laughs, and we promise that your meal will be unforgettable! 
Share this Link
View full details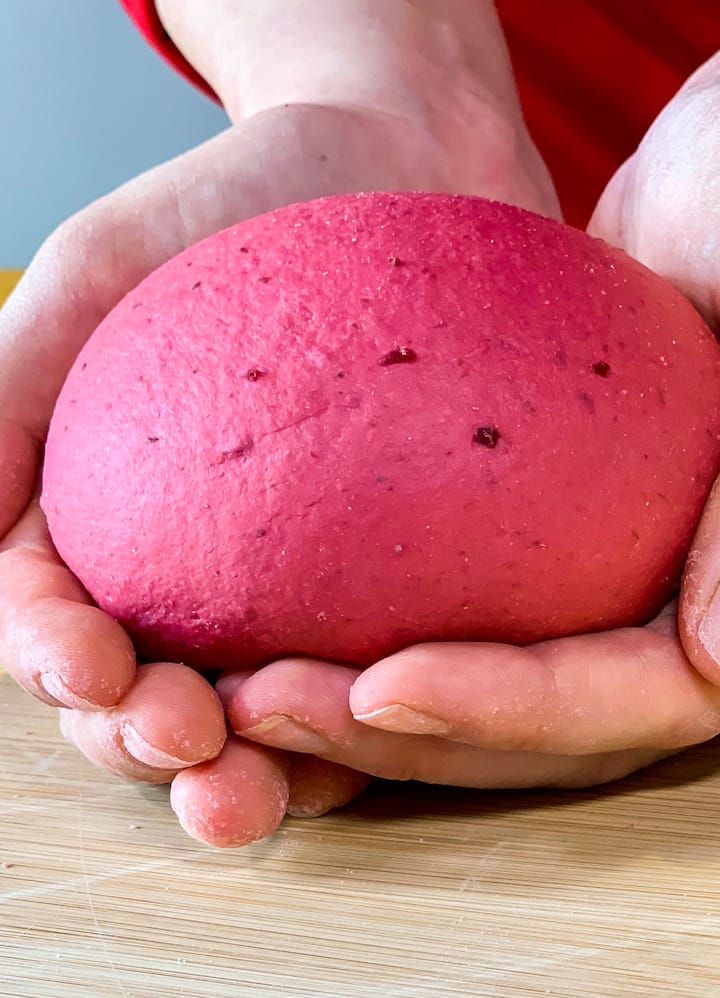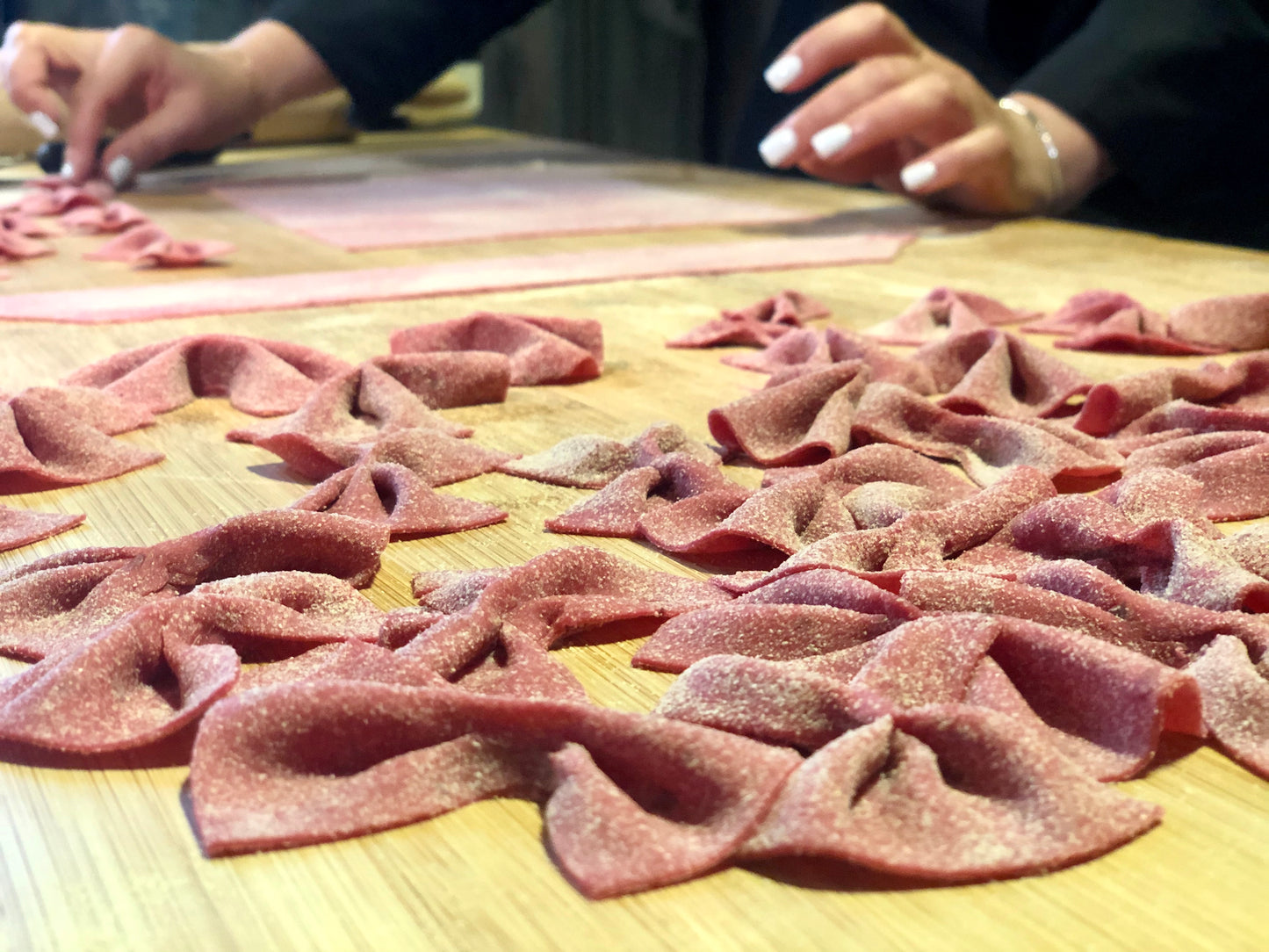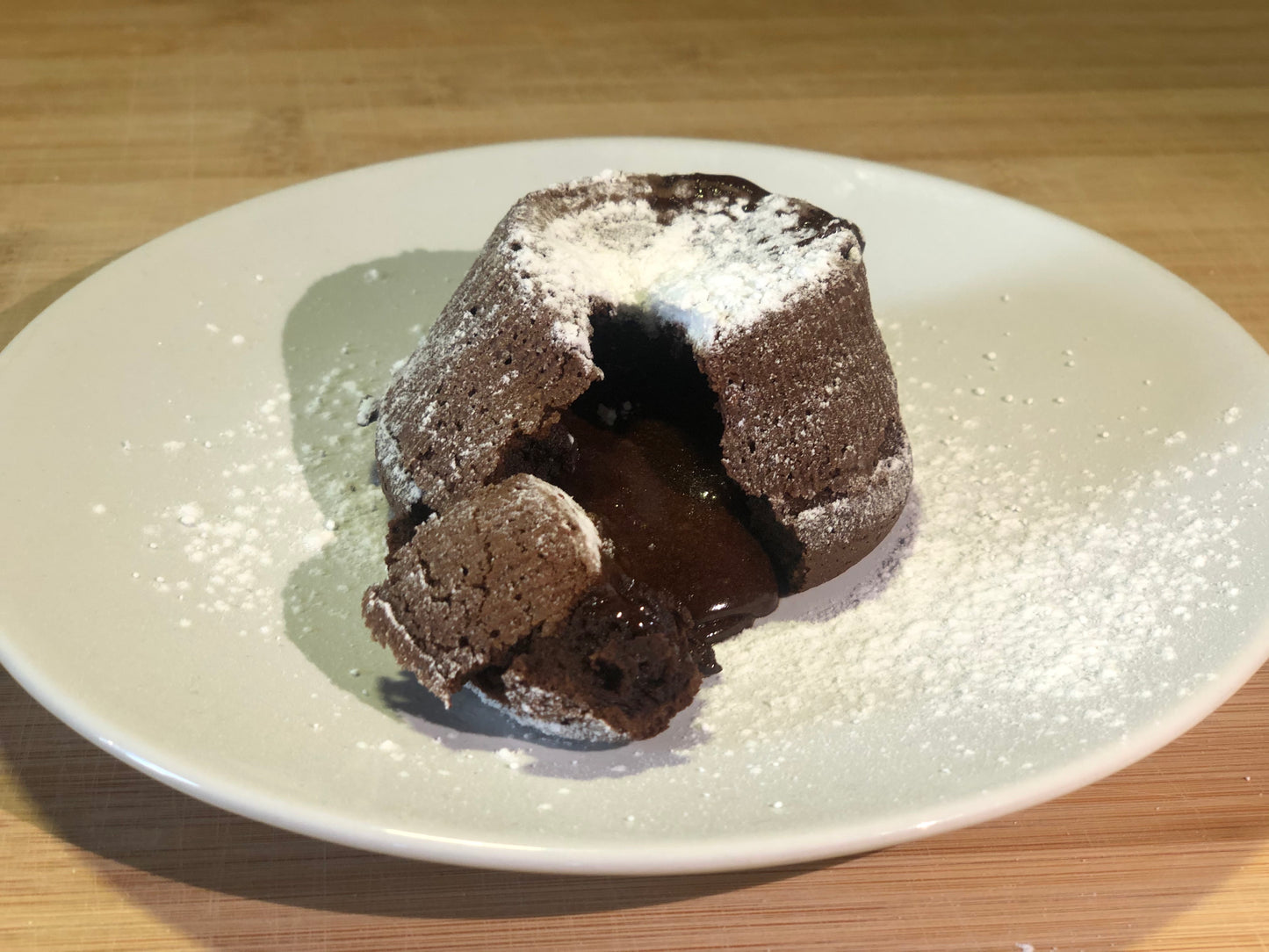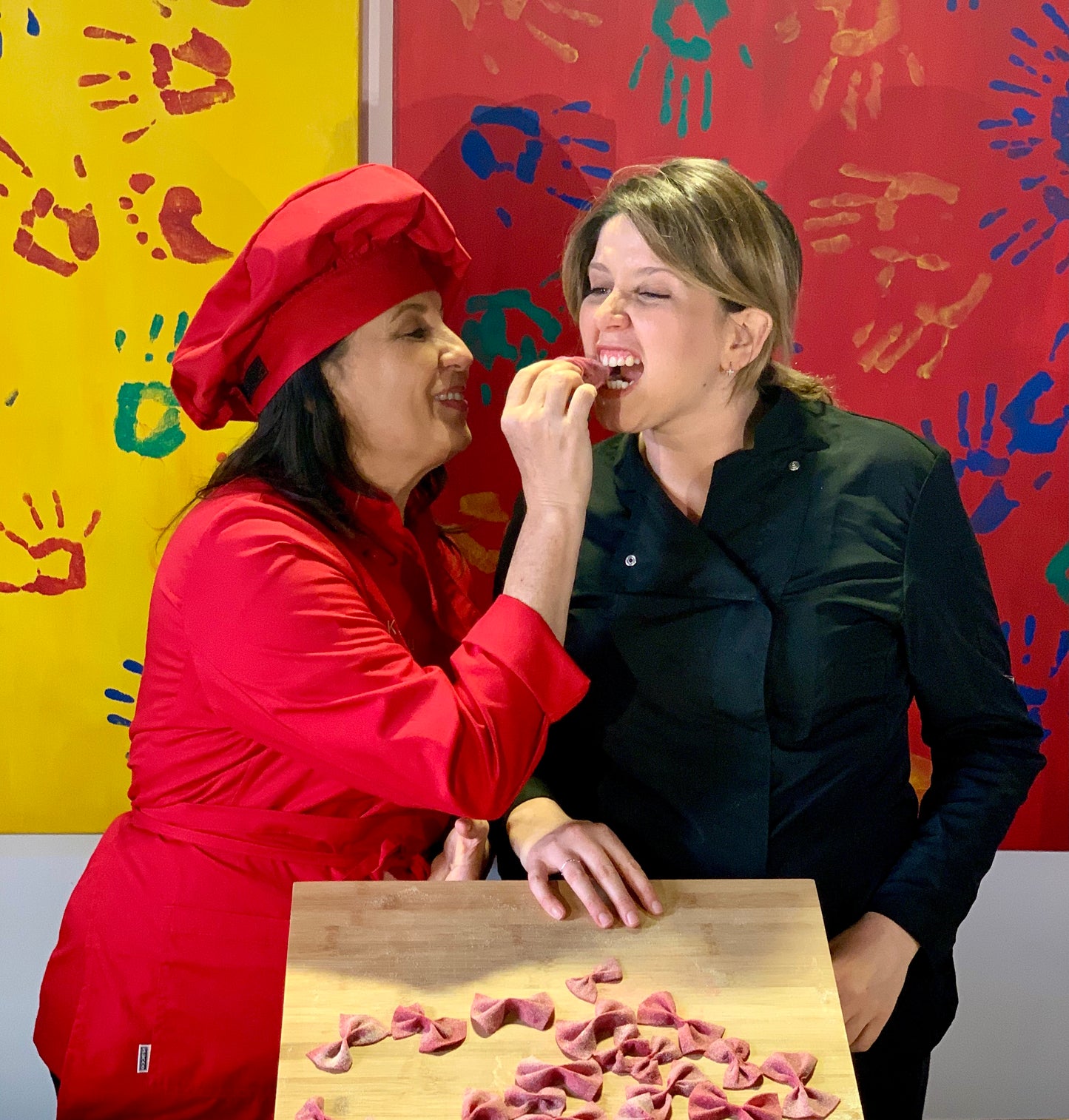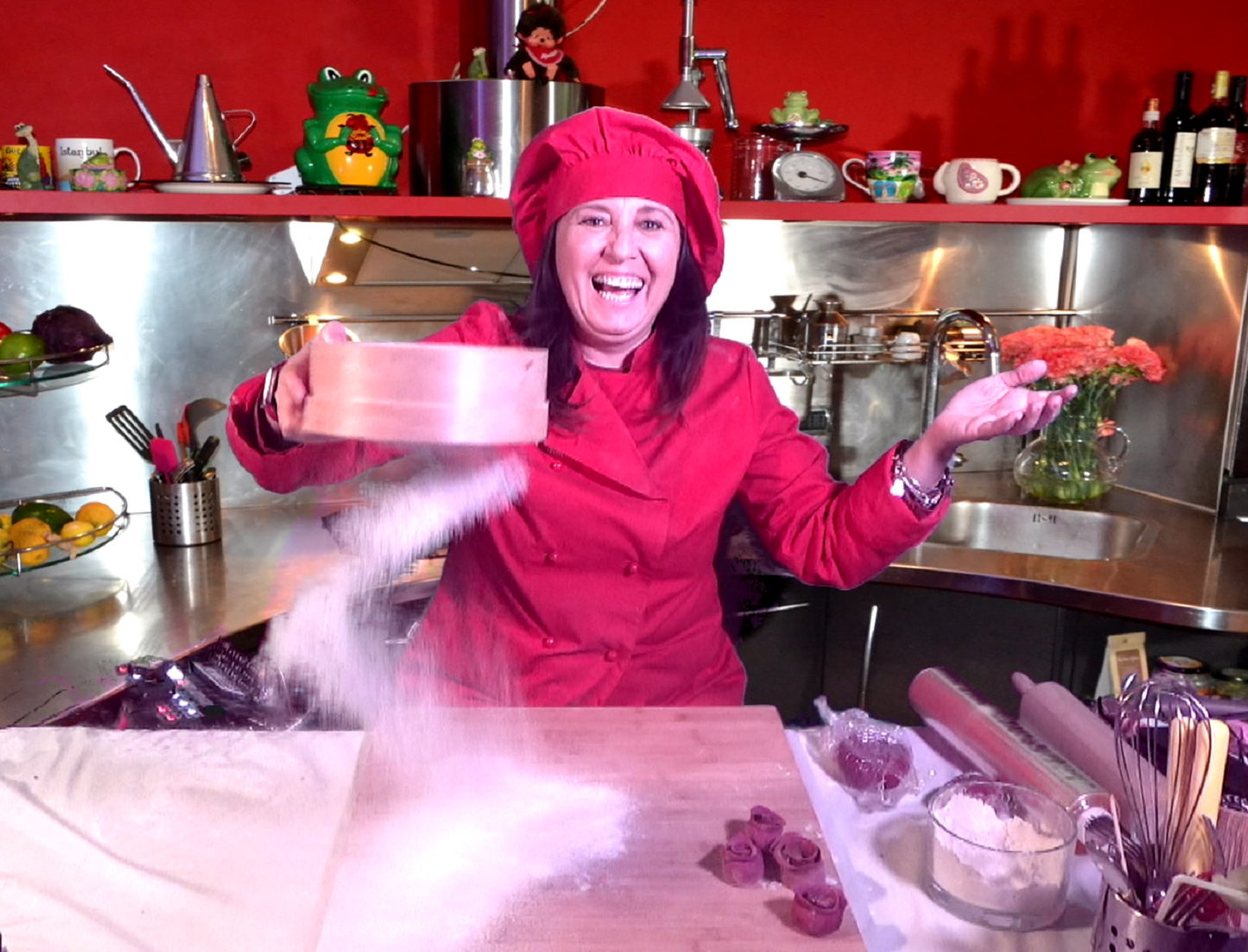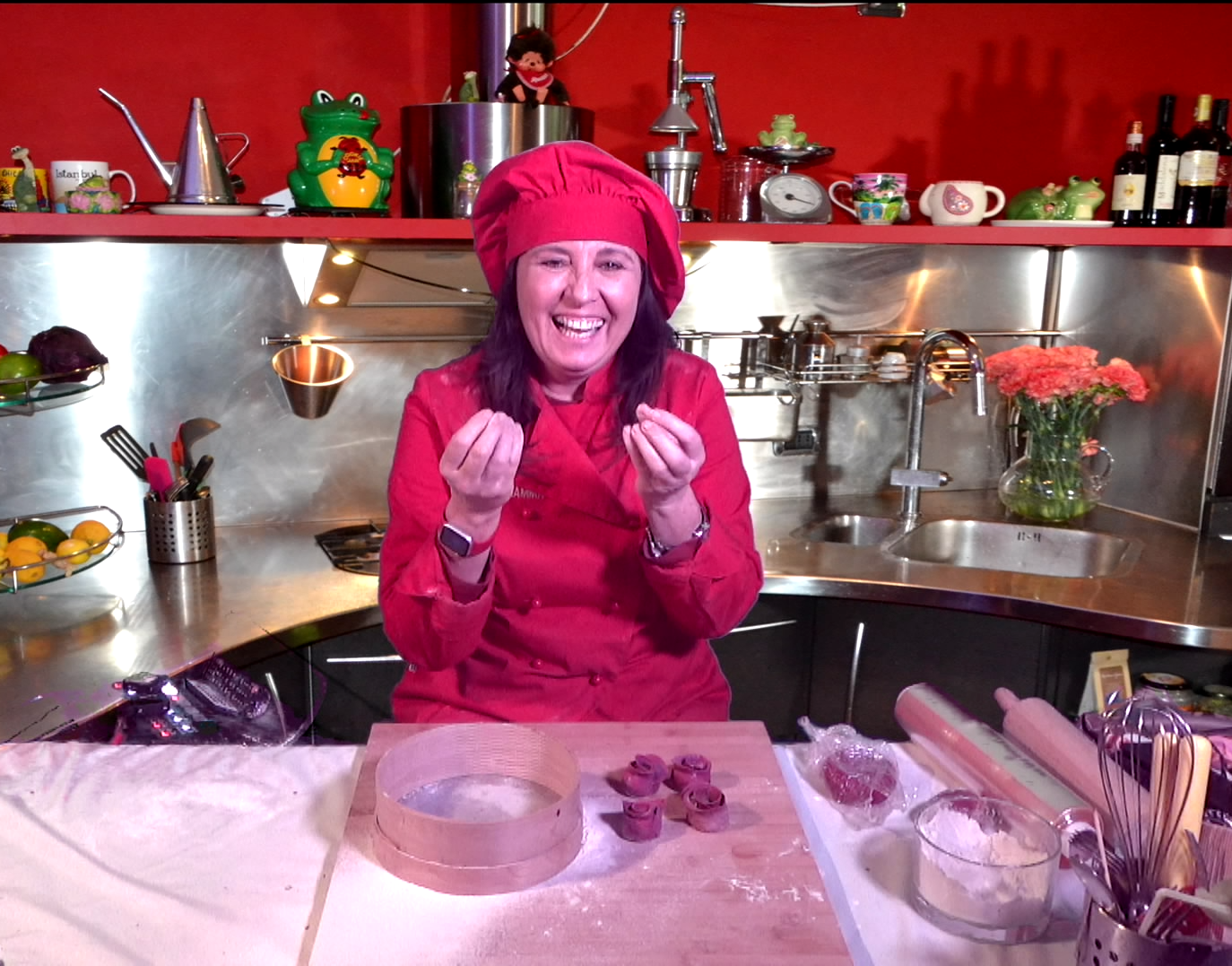 Спасибо огромное за мастер класс , несмотря на то что нас разделяли километры все прошло очень хорошо и мне было приятно побывать в вашем доме и приготовить в месте итальянскую пасту. Спасибо огромное Debora,
Rolly большой привет!
È stata la mia prima esperienza on Line e sono felicissimo di avere esordito con quella di Debora E Fiamma. Era anche la mia prima volta ai fornelli e sono stato sapientemente e cordialmente istruito per ottenere un sorprendente risultato, superiore alle mie aspettative. Grazie.
Debora's online cooking class is a great way of learning new skills, learning about Italian food and culture and connecting with friends and family. The food turned out to be delicious even though it was very first time I ever made fresh pasta from from scratch.
Debora is great hostess and teacher with magical personality and sense of humor.
It's like having piece of Rome right in your home! Would recommend to anyone!
Debora is an amazing host, very patient and loads of fun. Loved the experience, learned a lot and would love to do a different one again. Food tasted great. Five stars! xxx
esperienza da ripetere sicuramente, Deborah e fiamma sono veramente speciali. preparare la pasta e il dolce a casa mia, seguita dai loro preziosi consigli, mi ha entusiasmato. Grazie grazie grazie. a presto 😊