IN-PERSON BOOKING
In this experience, we wish to take you on a journey of eating like a Roman!
What will the plan be?
We will meet

in front of San Crisogono church in Piazza Sidney Sonnino, 44 in Trastevere.

Come with me to discover the heart of Rome, Trastevere! Walking through the alleys of this ancient district I will tell you the legends that made it unique, making several stops to taste what are our most typical foods such as meringue with cream, supplì, pizza with porchetta, pecorino romano. We will finish our tour in a real Roman tavern eating one of our typical pasta dishes and drinking an excellent wine. Come with me and become a true citizen of Rome.
A truly unique way to experience the history of Rome with new friends and a full belly!
Share this Link
View full details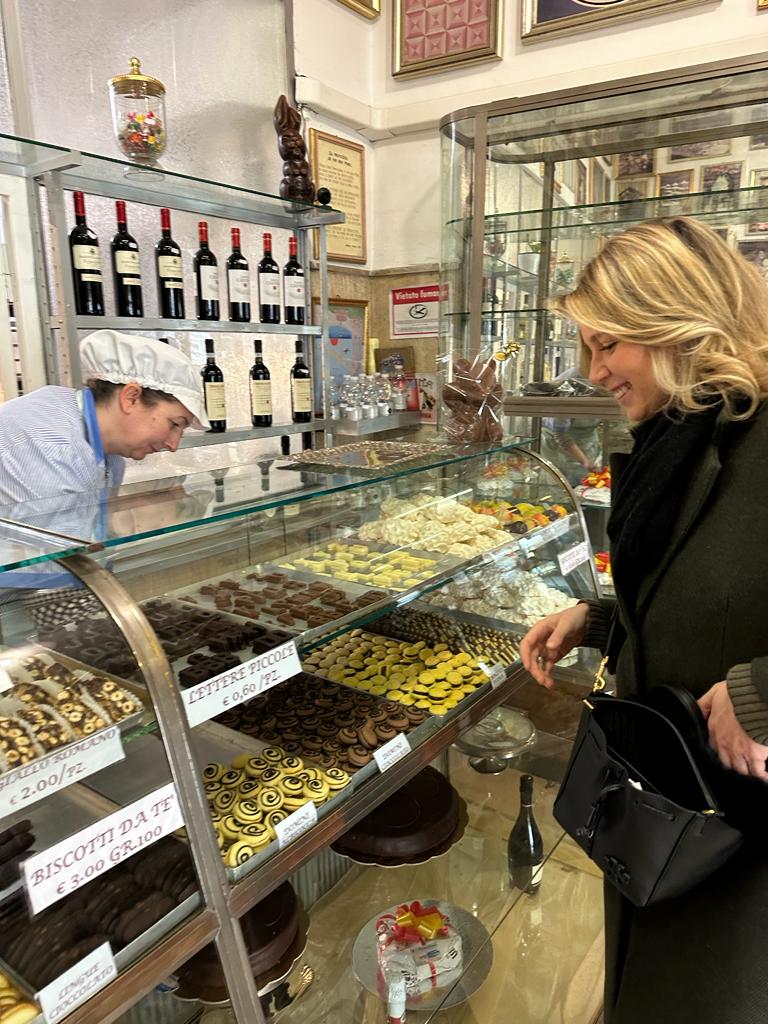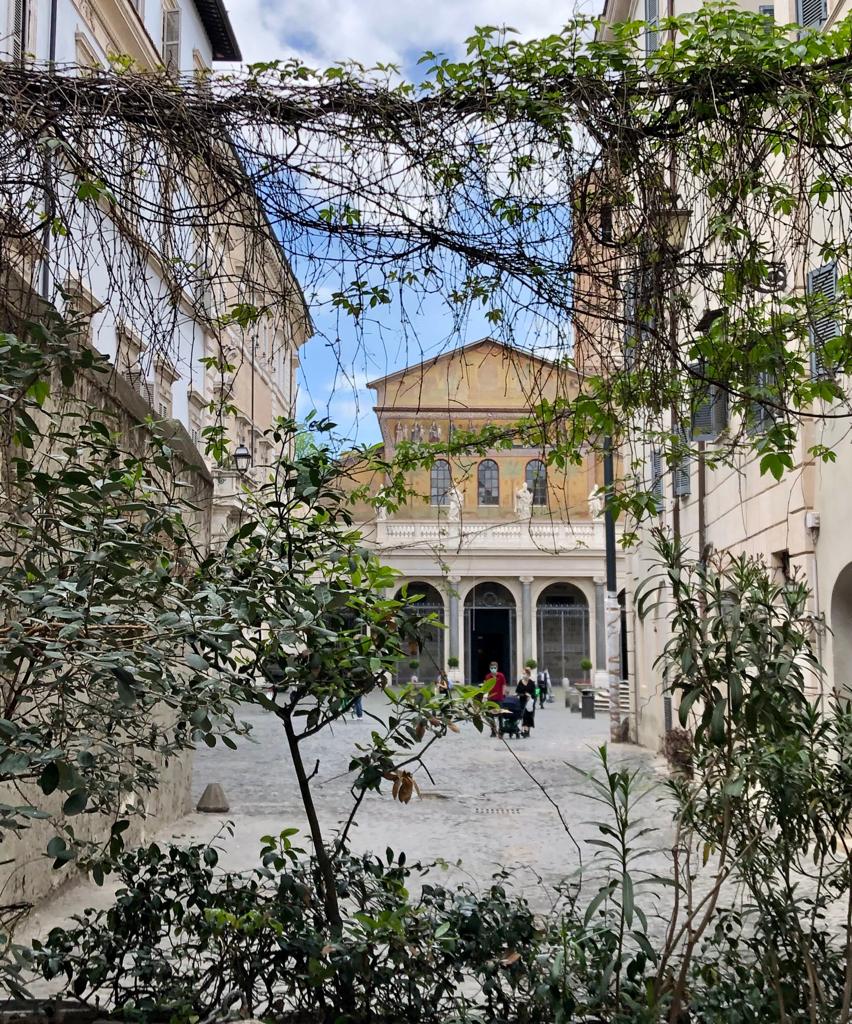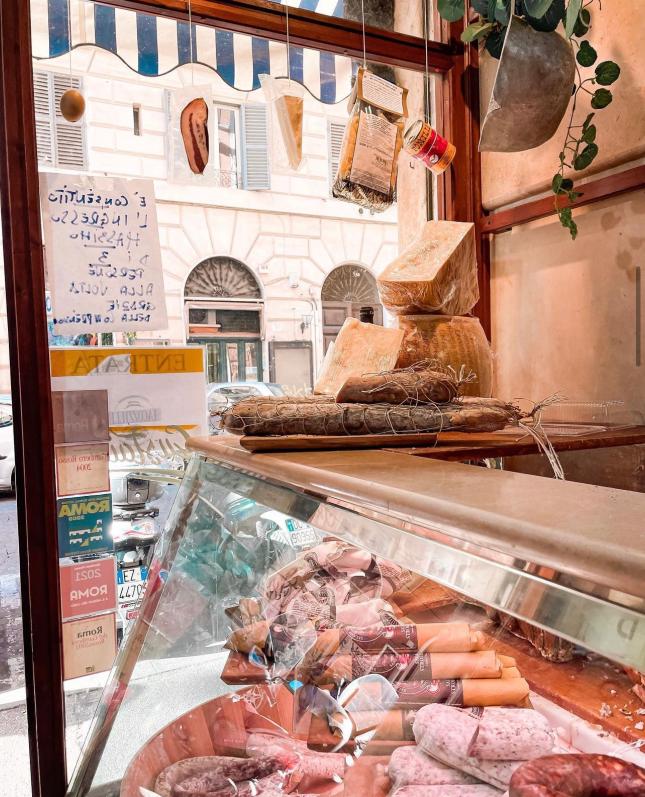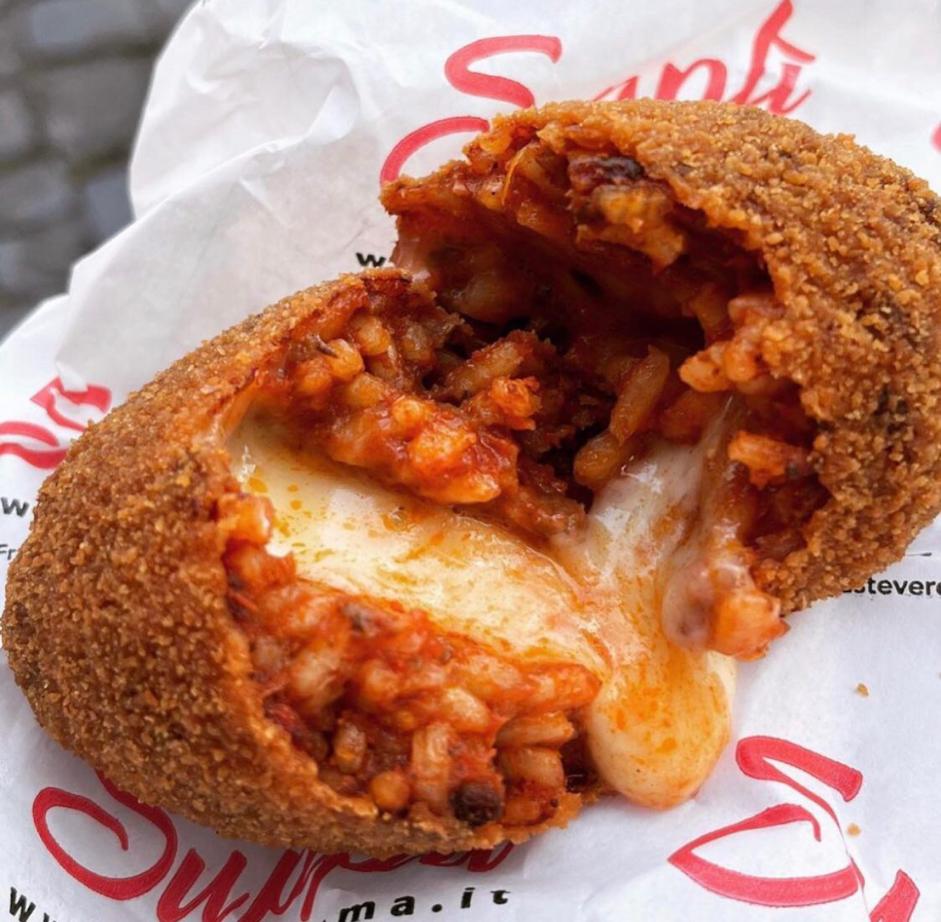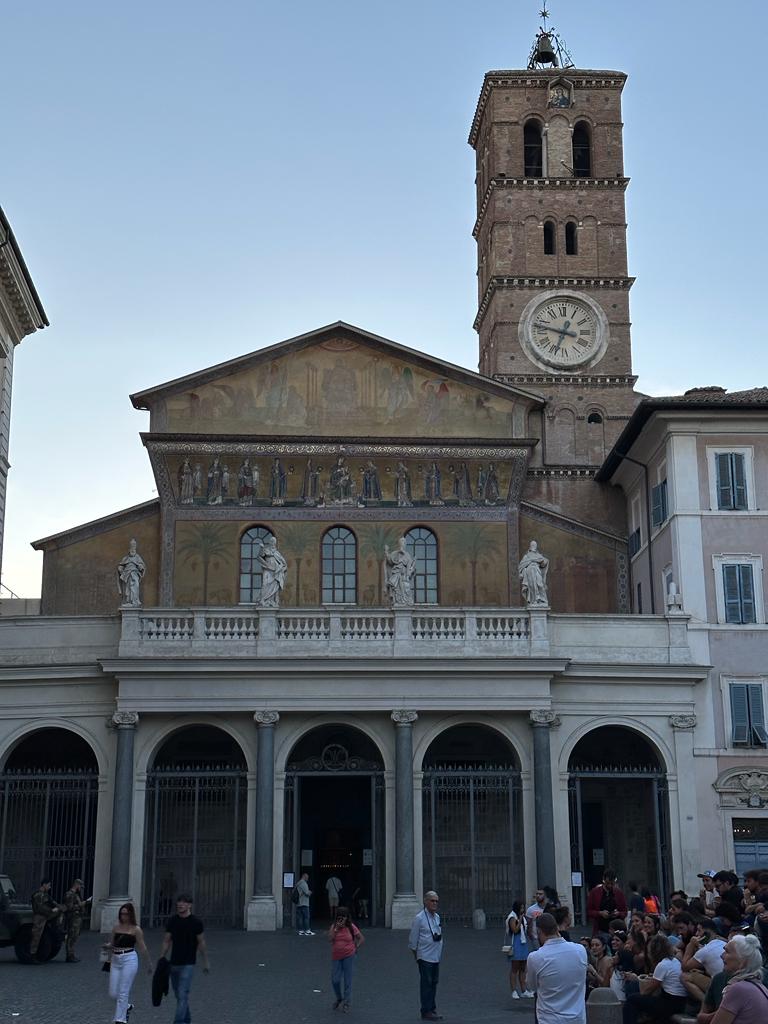 The 3 of us had a wonderful time on our tour with Debora and Fiamma. First, the Basilica and Catacombs tour with Debora was fabulous. She was very informative and fun, and we learned many new things. Fiamma showed us more ancient Roman sites and we had a wonderful time and learned lots. After that, we had a wonderful experience at Debora's and Fiamma's home experiencing the culture and traditions of Ancient Rome. We had excellent traditional food and had fun dressing up and taking pictures in Roman attire. We really hope to see them again sometime soon—thank you so much, and please come visit us! See you someday soon, we hope. Your friends, Yveta, Amanda, and Jerome.
This is one of the nicest families you will ever meet. Fiamma and Debora are the absolute sweetest and most adorable ladies and they will make sure you have a great time. They were so accommodating and kind. Because we were coming directly from our cruise ship, they allowed us to store our luggage at their house during our tour. We hit terrible traffic on the way in and they couldn't have been nicer about our delay. The catacombs and church were fascinating and lunch at their home was delicious and so much fun. Deborah's brother and sister-in-law (my new best friend) help with the luncheon and they were also charming and delightful. I fell in love with the entire family, including their adorable dog Rollie. They will make you feel like you're part of the family and I didn't really want to leave. Book this tour, bring a frog for Debora (she loves frogs and Fiamma won't let her buy any more) and you will have a fabulous day you will remember the rest of your life.
An unique experience ! Debora is a very sympathical and amazing person. I felt really comfortable and the storytelling was so interesting. I think that Debora is different from the other « guide » because she talks to you like a friend and then she loves details about the stories that she tells which is a great value.
The meal of the Ancient Rome was really good and her family is really kind and sympathics.
Thank you so much for the experience ! I absolutely recommend Debora and this Airbnb experience !!
We had a wonderful time on this tour. Debora was both entertaining and informative. The tour of the catacombs was great and the lunch at the end topped the day off perfectly. What a wonderful family. Memories were made that will never be forgotten.
She's so nice, smart, friendly, and warm i love her so much!! One of the best experiences in rome!! Super knowledgeable!! HM THE FOODS WERE SO AMAZING!!I love her so much and i'll come back to meet her soon!